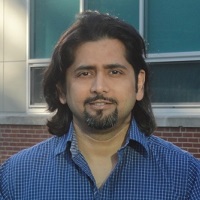 About Me
Licensed real estate sales person in Virginia & Washington, DC
I have been in IT business for over 20 years. Now I am branching out into real estate business. I have lived in the DC metro area of many years. I am familiar with the area and many neighborhoods of Northern Virginia as well as Washington, DC.
Buyer Represenation
I actively engage with the buyers to understand their needs. Understanding their requirements is monumental in finding their dream home.
Seller Representation
I actively market the sellers' homes to achieve the most value for their investments.
Real Estate Consulting
Whether you are first time home buyer or want to sell your home or interested in investing into real estate, I can help to make the right decision.
Property Management
If you are interested in renting and managing your real estate properties, I can help.
Principles
I thrive for the following principles
1

Honesty

Clients' trust is important to me and I know that I have to earn it, but I promise to be honest with all my clients.
2

Loyalty

Whether I am representing a buyer or a seller, I will always be loyal to my clients and will look out for their best interest.
3

Disclosure

Communication is the key to successful relationship. Expect full disclosure between me and my clients.
4

Focus

My focus will always be on my clients' needs and interests. I value attention to detail.
5

Reliability

Over time, I have proven to my clients that they can rely on my competence and quality service.
6

Confidence

Building clients' trust and confidence in my abilities is my utmost goal.
Contact
Please send me a message, tell me what you are looking for...
Fairfax Realty, Inc
3190 Fairview Park Dr. Suite 100
Falls Church, VA 22042
Direct: +1 202 630 1550
Office: +1 703 533 8660
Fax: +1 703 533 8665
sudapethe@gmail.com